We keep it simple for you. Consolidated technology, lowered cost, flexible start-up plan. You can grow into the business you want. Convert an existing business or open new. Open in as little time as 12 weeks and transition into the business of your choice as you grow.
High-End Architectural Visuals For A Strong Market Presence

Dedicated Customer Service And Support

Set-By-Step Orientation And Set-Up Guide

Comprehensive Multi-Phase Certified Training Program

Turnkey Development Program

Unparalleled Strategic Partners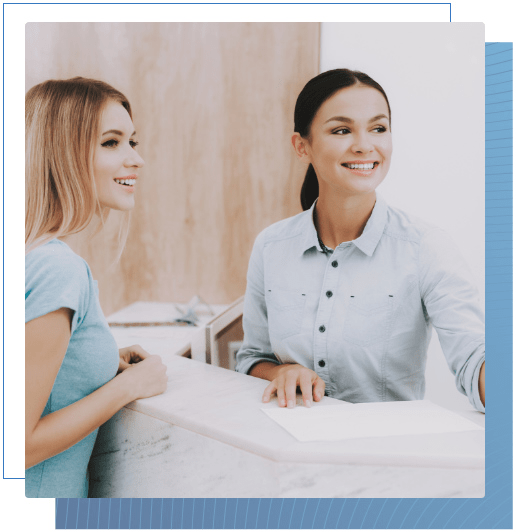 PHOTO BIOTECH TECHNOLOGY Est. 2007
Fast, Focused & Immediate Results: Perform more treatments in less time, grow your business faster with less overhead.
The keys to the success of Photo Biotech Equipment: Confirmed research, testing, white papers and subsequent innovative enhancement results in the desired standard of efficacy and ultra fast effective non-invasive aesthetic and anti-aging treatments. Single Source Technology Procurement Equals no redundancy, and the most efficient technology investment.
The Burning Question:
How Much Money Does A Med Spa Make?
"The average medical spa brings in $1 million per year according to the AmSpa 2019 Medical Spa State of the Industry Report, and top practices can approach $4-$5 million."
Technology and services determine gross revenues. The more you offer the more your sell.
Historical market data: "Data estimates that revenues of medical spas in 2012 were $1.94 billion and will hit $3.6 billion in 2016. The market is forecast to grow 18% per year."
"… even during the COVID19 period, many of the Med Spa's still flourished…"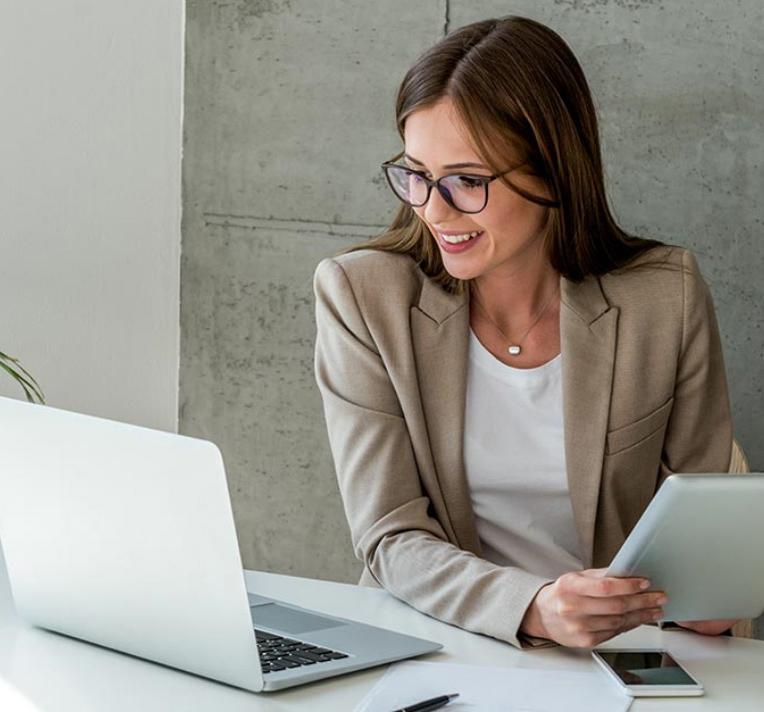 Report Attribute
Details
Market size value in 2022
USD 16.4 billion
Revenue forecast in 2030
USD 49.4 billion
Growth Rate
CAGR of 14.82% from 2022 to 2030
Females Account For 83% Of Med Spa Clients

The Share Of Men Clientele Is Growing

Aging Baby Boomers Are Fueling Continued Growth.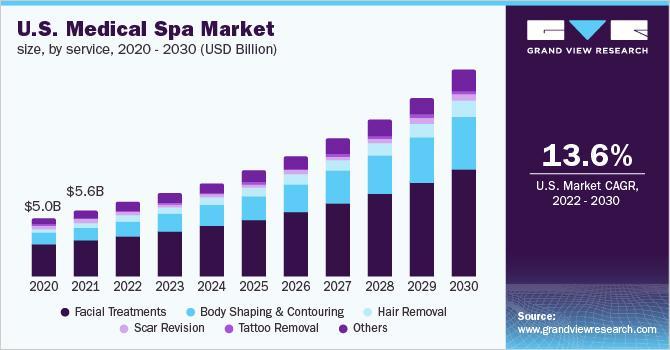 It Free to Learn: Save Your Time, Save Your money
Whether you invest in our franchise affiliate program or start your own business, the questions below must be addressed.
Answer these basic questions and discover your options with Photo Biotech Business Development Services. Fill out as many fields as are applicable to you. We will email you a copy of the Q&A for your records Once the form is completed, we will contact you to discuss further.
How to open a medspa or professional aesthetic spa business
Here are the basics, top 16 upfront FAQ's whether you start your own business or invest in the affiliate franchise program:
No, you do not have to buy an affiliate / franchise business.

Yes, you can start your own brand with our help.

No, you do not need any prior business experience, but is it helpful.

No, you do not need any prior aesthetic experience, but is it an advantage.

Yes, you can convert or expand an exisiting business.

Yes, sales forecasting and financial modeling support is available.

Yes, marketing support is available once commitments are in place.

Yes, design and architectural support is available once commitments are in place.

Yes, top up financing is available from Photo Biotech Financial.

Yes, start-up financing is available with restrictions and a down payment.
Yes, existing business or practices with more the 2 years time in business may qualify for financing up to $500,000

Yes, certified equipment training is available from Photo Biotech.

Yes, all therapeutic or aesthetic equipment must be from Photo Biotech or approved supplier.

Yes, fully scalable: Pay as you go, pay as you grow pay for what you need.

Yes, advisory and consulting services are available once commitments are in place

Once commitments are in place allow for 8-12 weeks for equipment.

Depending on your start up budget, you will offer Laser Hair Removal, Dermatology / Skin Therapy Treatments, Body Contouring, Conventional and Therapeutic Facials, Luxury Med-Spa Services and more.
Choose One Of Our Medspa Brands